It was a few years ago that I was asked to research a house in a small village in Lincolnshire which turned out to have an extraordinary connection to the heroic parachute regiment made famous by the film, A Bridge Too Far.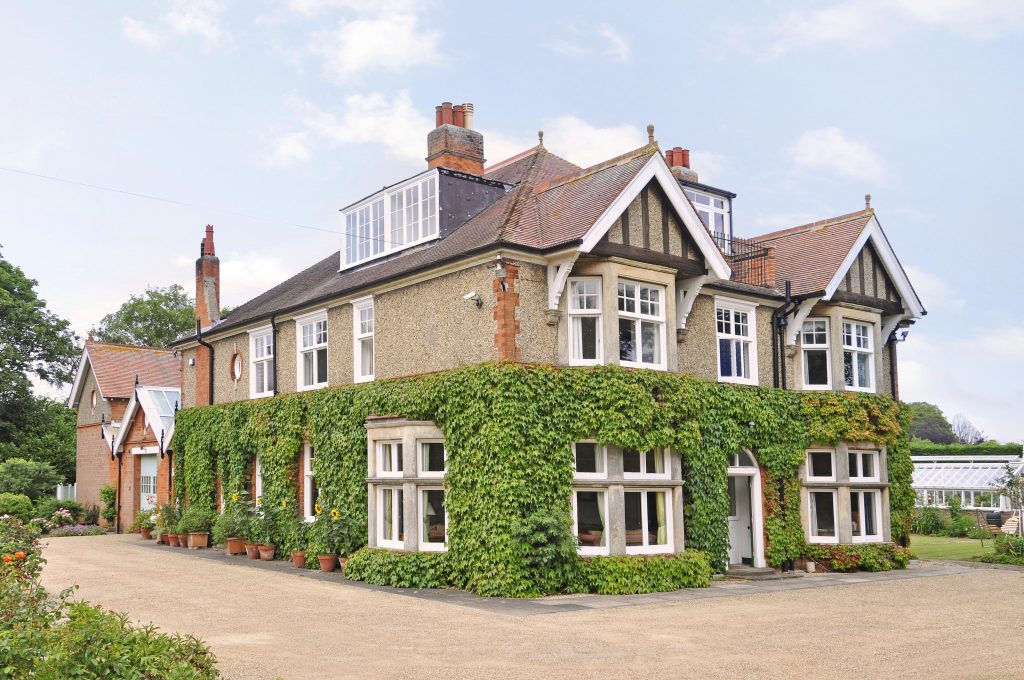 I recently had the privilege of speaking about researching the history of houses at Peterborough Cathedral for Peterborough Local History Society, and in preparing my presentation I was reminded of the history of a nearby house – Millfield in Colsterworth, Lincolnshire.
The house isn't particularly old, having been built during the early 1900s, and for much of its early history it was the home of a local farmer, Robert Doubleday. The name of the house, Millfield, simply originated from the name of the field on which it was built.

The 1911 census reveals Robert was a 'farmer and grazier' and was living in the house with his wife, Elizabeth, and two of their children, 20 year old Martha, and 19 year old Robert, who was 'working on the farm'. The Doubleday family also had two servants, George Tomlin, 'wagoner on farm', and Edith Bass, a general domestic servant.
The Doubleday family continued at Millfield until the 1920s, but by the late 1930s it had become the home of Wing Commander Gerard Stephen Oddie. Gerard Oddie was part of the Royal Air Force when only in its infancy during the First World War. He took part in some of the first campaigns on the Western Front and went on to receive numerous awards and honours, including the Distinguished Flying Cross, and in 1927 he received the Air Force Cross from King George V.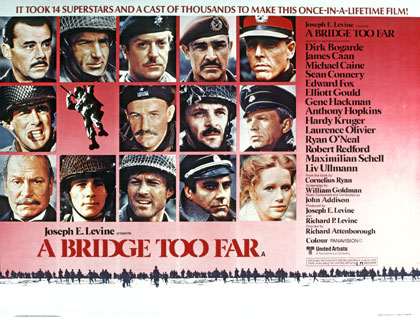 Millfield continued to have a military link during the Second World War, as in 1943-44 it was used to billet soldiers and officers from the 2nd Battalion, Parachute Regiment, who are often remembered for their heroic efforts in Operation Market Garden, now known as the Battle of Arnhem in the Netherlands. The Battle of Arnhem is also remembered through the book and film, A Bridge Too Far, which featured a long list of famous actors, including Sean Connery, Laurence Olivier, Dirk Bogarde, Michael Caine, Edward Fox, Anthony Hopkins, and more!
The connection between the real heroes of the Battle of Arnhem and Millfield in Colsterworth continued when one of the soldiers, Private Vincent Goodwin, returned to the house many years later.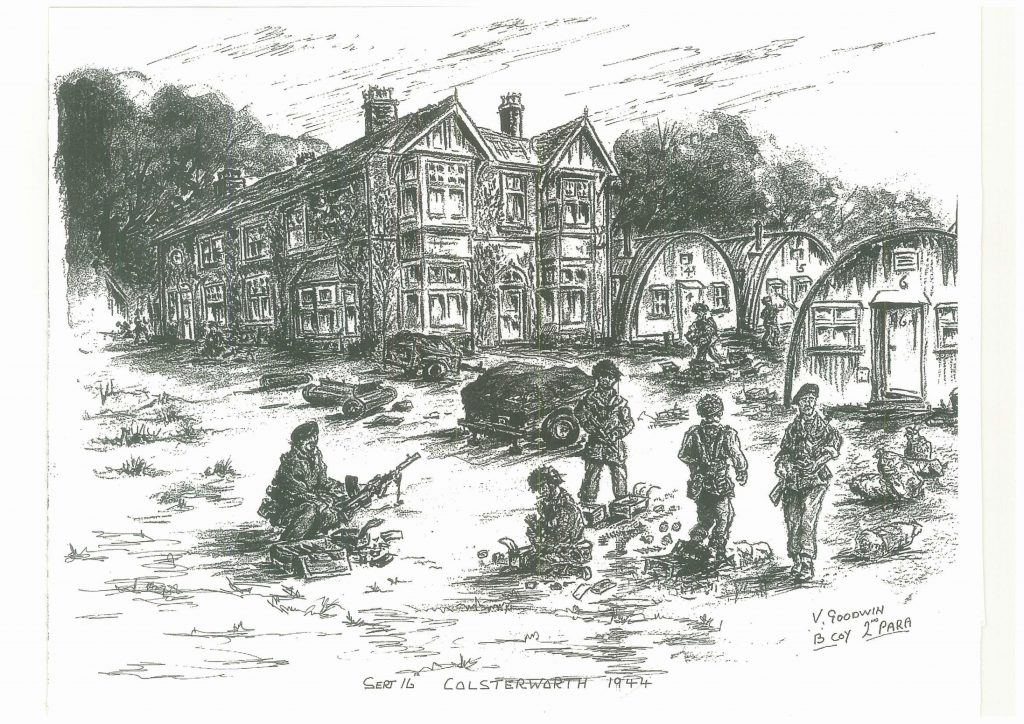 Vincent Goodwin was also an amateur artist and completed several drawings during the war, including one of Millfield (above). It was drawn on the very eve of Operation Market Garden, on 16 September 1944.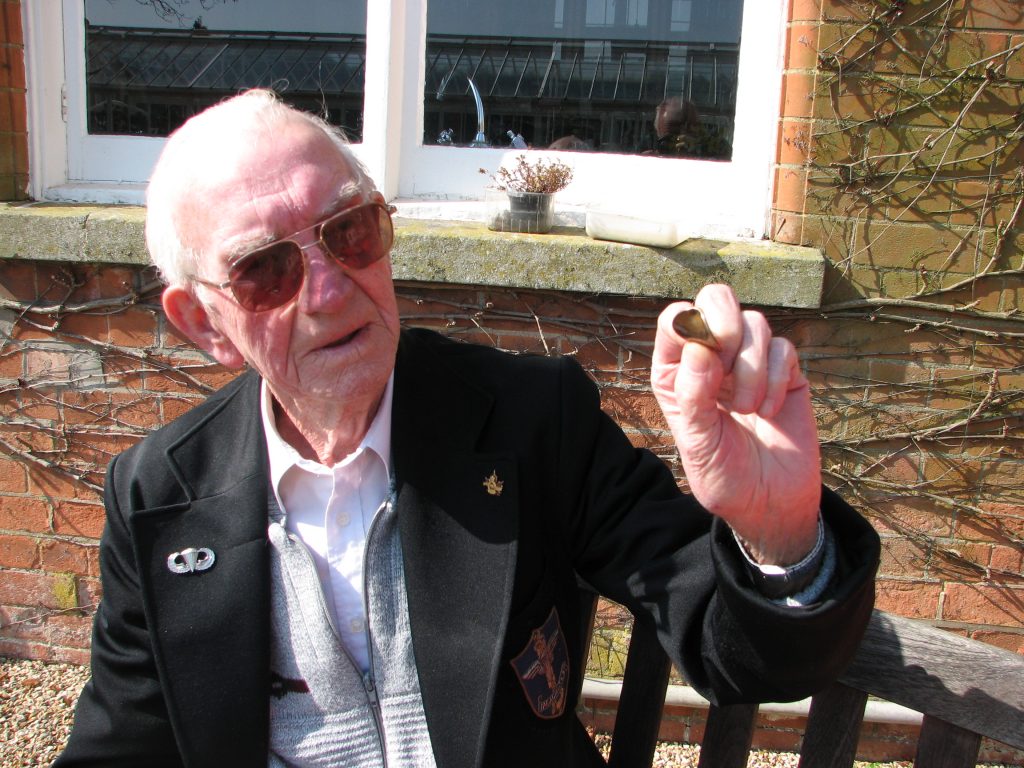 Private Goodwin's story is worthy of a film in its own right, as he revealed his real wartime experience. Firstly, out of the 10,000 soldiers who took part, he was one of the 700 or so soldiers who made it to Arnhem Bridge and continued to hold it against German forces for much longer than was originally expected. However, after surviving for so long when many others had fallen, he was shot and taken prisoner. He later told the story that after being captured he thought he was going to be shot by an SS officer, but instead, another German officer intervened and he survived.
On his return, Vincent Goodwin also revealed the story of an old penny that saved his life. His Commanding Officer had suggested he sew pennies into his uniform as extra protection and here he is with a flattened penny that helped to save his life when he was shot during the Battle of Arnhem.
So, once again, an extraordinary story is revealed by delving into the history of a house!