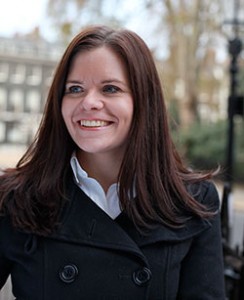 Melanie Backe-Hansen – House Historian
Melanie is an historian, writer, and speaker, who specialises in researching the social history of houses, streets, and areas throughout the United Kingdom. The main focus of Melanie's work involves original research for homeowners and corporate clients to provide research reports and bespoke house history books. Previously, Melanie was the first and only historian to be employed by a UK estate agent to research the history of houses and streets. For testimonials from a selection of Melanie's clients visit – testimonials.
Melanie is a research consultant for A House Through Time (BBC Two) and was also series historical consultant for Phil Spencer's History of Britain in 100 Homes (More4). Melanie is also the author of House Histories: The Secrets Behind Your Front Door (The History Press), first published in 2011 with a second edition publishing in November 2019, and Historic Streets and Squares: The Secrets on Your Doorstep (The History Press, 2013).
Melanie regularly contributes to the national media, including The Times, The Telegraph, The Daily Mail, along with several lifestyle magazines. She has appeared on television in Phil Spencer's History of Britain in 100 Homes, along with several BBC radio programmes, national media, and online media. Melanie is a regular speaker, including The Ideal Home Show, Gloucester History Festival, London Library, as well as Bath Spa University and The University of Portsmouth. Melanie is a member of the Royal Historical Society, The Society of Authors, and the Historical Writers' Association, and is an honorary teaching fellow at the University of Dundee, tutoring the house history module for The Centre for Archive and Information Studies. She is also actively engaged in social media, with over 11,000 followers on Twitter as @househistorian
Awards:
2011 property blog awards – primelocation.com
Runner-up 'Best Blog'
Runner up 'Users Favourite Blog'
2010 property blog awards – primelocation.com
Runner-up 'Users' Favourite Blog'
2009 property blog awards – primelocation.com
Winner 'Best newcomer'
Links:
Dundee University – Centre for Archive and Information Studies
Historical Writers' Association
LinkedIn