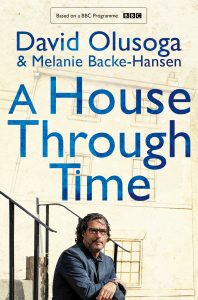 A House Through Time [Paperback, 2021]
Co-written with David Olusoga to accompany popular BBC programme, A House Through Time.

'A very readable history of the British way of life viewed through its homes' Choice Magazine
In recent years house histories have become the new frontier of popular, participatory history. People, many of whom have already embarked upon that great adventure of genealogical research, and who have encountered their ancestors in the archives and uncovered family secrets, are now turning to the secrets contained within the four walls of their homes and in doing so finding a direct link to earlier generations. And it is ordinary homes, not grand public buildings or the mansions of the rich that have all the best stories.
As with the television series, A House Through Time offers readers not only the tools to explore the histories of their own homes, but also a vividly readable history of the British city, the forces of industry, disease, mass transportation, crime and class. The rises and falls, the shifts in the fortunes of neighbourhoods and whole cities are here, tracing the often surprising journey one single house can take from elegant dwelling in a fashionable district to a tenement for society's rejects.
Packed with remarkable human stories, it is a phenomenal insight into living history, a history we can see every day on the streets where we live. And it reminds us that it is at home that we are truly ourselves. It is there that the honest face of life can be seen. At home, behind closed doors and drawn curtains, we live out our inner lives and family lives.
Available from:
Amazon
Waterstones
Pan Macmillan
---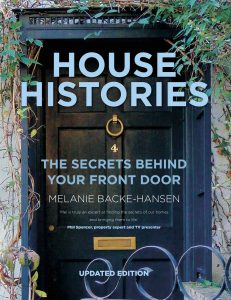 House Histories: The Secrets behind your front door
New updated edition [The History Press, 2019]

"Mel is truly an expert at finding the secrets of our homes and bringing them to life"
Phil Spencer, Property expert and TV presenter
In House Histories, Britain's leading house historian uncovers the hidden stories and secrets of ordinary and extraordinary houses across the country. The wide range of houses, from workers' cottages to aristocratic mansions, offers a unique insight into our social and architectural history. Tudor farmhouses, Georgian town houses, modernist twentieth-century designs and converted factories all have a tale to tell.
Melanie Backe-Hansen digs into the past of homes once occupied by famous figures such as H.G. Wells and Benjamin Disraeli, 'Miss Moneypenny' and the Second World War SOE recruits. Details of the daily lives of ordinary people emerge from the railway and fishermen's cottages or silk weavers' terraces in which they lived.
From Hampstead Garden Suburb to the slum clearances of Manchester's Hulme, the reader is taken through the centuries of change experienced by each house, exploring past occupants and architectural alterations. Entries are illustrated with a range of historic maps, photographs, prints, archive records and contemporary images.
House Histories has also been used to inspire recent house history television programmes, including 'A House Through Time' for BBC Two and 'Phil Spencer's History of Britain in 100 Homes' for More4.
As a nation we are obsessed by property: prices, interior design and restoration, and the creation of a home. Now there is another avenue to explore: your house's history. House Histories helps readers get started by outlining the main research sources and how to use them.
Available from:
Amazon
Waterstones
The History Press
---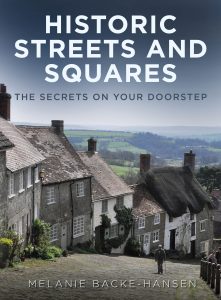 Historic Streets and Squares: The Secrets on your doorstep
[New paperback edition, The History Press, 2022]
Britain's favourite house historian investigates our most famous streets and squares. Mediaeval lanes, Georgian crescents, Victorian squares and Edwardian streets all appear in this beautifully illustrated book, together with the people who built and lived in them. The many structural challenges and innovative use of building materials and design will all be covered.
From London's Portobello Road and Dublin's Merrion Square to Bath's Great Pulteney Street and Edinburgh's New Town, these landmark locations reveal the aspirations of city inhabitants and architects. Taken together these 50 examples tell us much about Britain's urban development over the past 600 years and highlights more recent attempts to preserve our architectural heritage.
Available from:
Amazon
Waterstones
The History Press
---