Welcome
Hello and welcome to the website of Melanie Backe-Hansen -- House Historian. I have over 12 years' experience as a specialist researcher in the history of houses and streets throughout the United Kingdom, with particular focus on each house's social history.
Through comprehensive research of archival records and historic documents I unravel the hidden history found behind the front door to reveal, not only the house's history from before it was built to its more recent history, but also the stories and intrigues of the former owners and residents who lived within its walls.
I have written two books which are full of stories found during my research of houses and streets, and I regularly contribute articles and guest blogs. I also regularly engage with the media on the history of property and local areas, and give talks and lectures on researching the history of houses, along with other subjects relating to property and the history of the United Kingdom.
For more details on each aspect of my work, follow the tabs above, and if you have any enquiries feel free to get in touch through the contact page. Alternatively, please contact me here.
You can also find me tweeting as @househistorian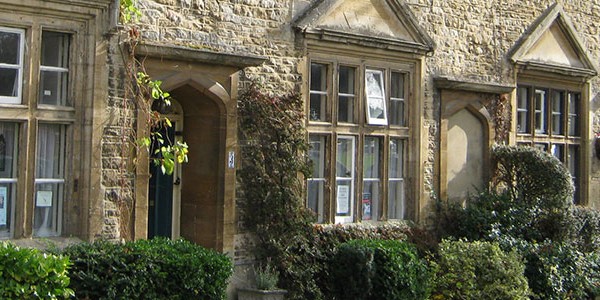 Researching the history of houses can reveal fascinating stories of the past; stories of former residents, architectural details and historical connections to your home. To discuss house history or corporate commissions visit 'House Histories'.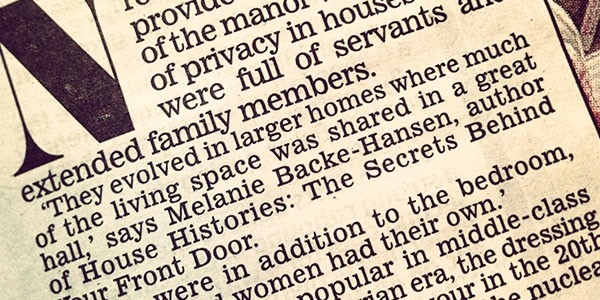 Melanie regularly contributes expert comments to press and media related to the history of property and the history of streets and areas across the United Kingdom. To find out more or discuss contributions visit 'In the Media'.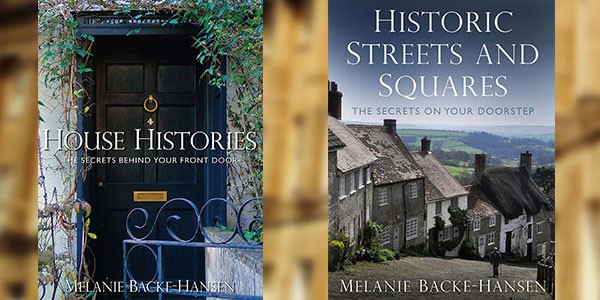 In her second book, 'Britain's favourite house historian' investigates our most famous streets and squares, while in her first she uncovers the hidden stories and secrets of ordinary and extraordinary houses across the country.
"Melanie is an inspiration as a writer, historian and researcher. I first heard about Melanie after reading an article she had written on London Squares. I have always been fascinated, not only in the architecture of a building, but also in the human histories behind the front doors."
Hugo Day, Day Estate
View my testimonial page here