West Wantley in Sussex is a beautiful historic house with many retained architectural features, but most notably it was linked to the family of poet Percy Bysshe Shelley, and later in the 19th century it was also visited by Clementine Hozier, the future wife of Prime Minister, Winston Churchill.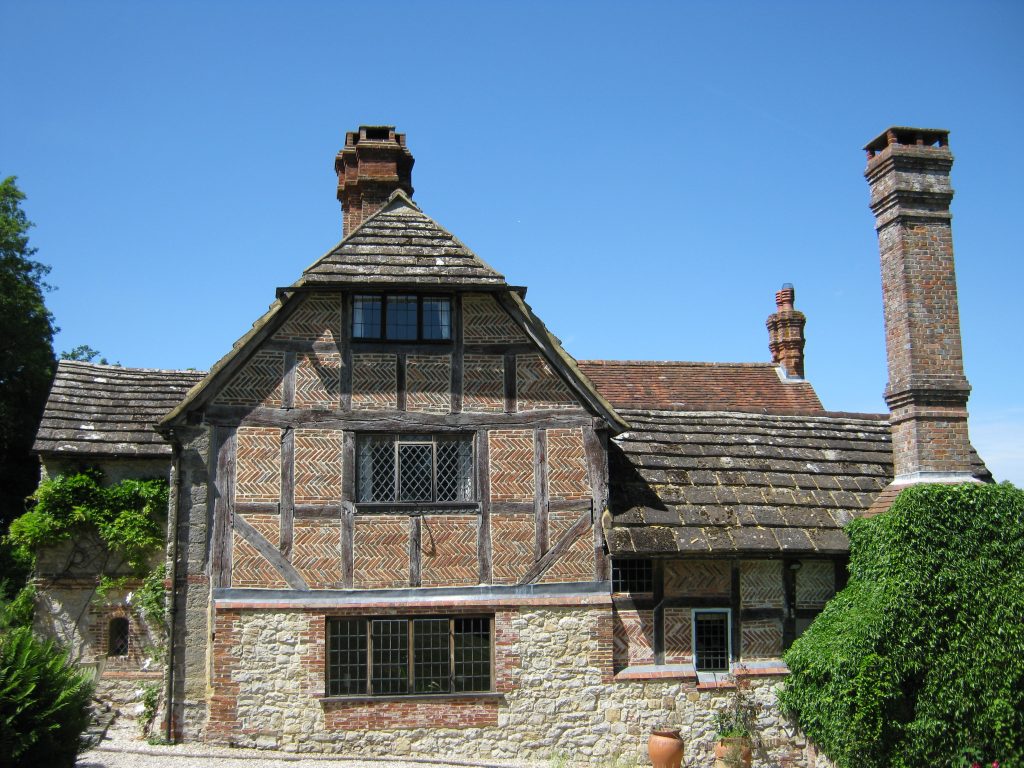 This extraordinary Grade II* listed house in Sussex is believed to include features dating back to the 14th century, but much of the house was extended and rebuilt in 1656 for Richard Haines.
The earliest reference to the land and estate of West Wantley has been traced back to the year 1199 when the land was sold by Philip de Wantele for 100 shillings. The precise date of construction is uncertain, but is believed the earliest portion of the house dates back to the 14th century, and records reveal a 'house and yardland' were transferred from Philip of Wantley to John of Wantely in 1327.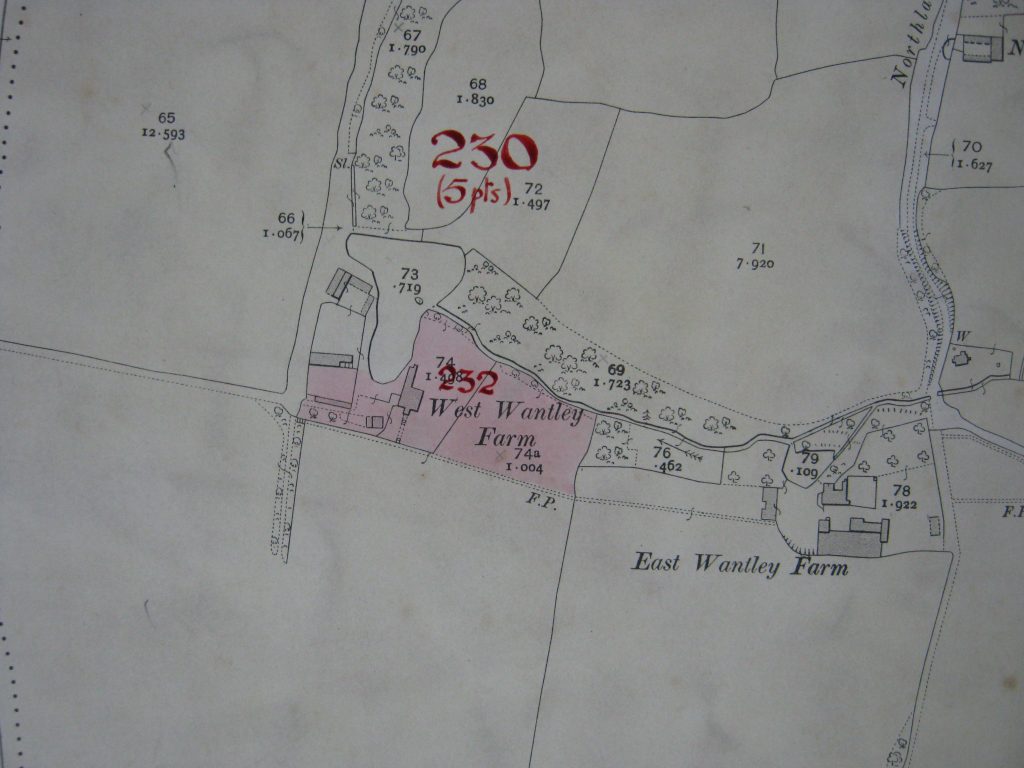 By 1560 when Queen Elizabeth I was on the throne, West Wantley was recorded as Crown land and was granted to a Robert Mitchell, but by 1633 West Wantley had been purchased by George Abbot, Archbishop of Canterbury. However, Abbot died later that year and the property passed to his nephew, Richard Abbot. In 1641, Richard Abbot sold West Wantley to Gregory Haines.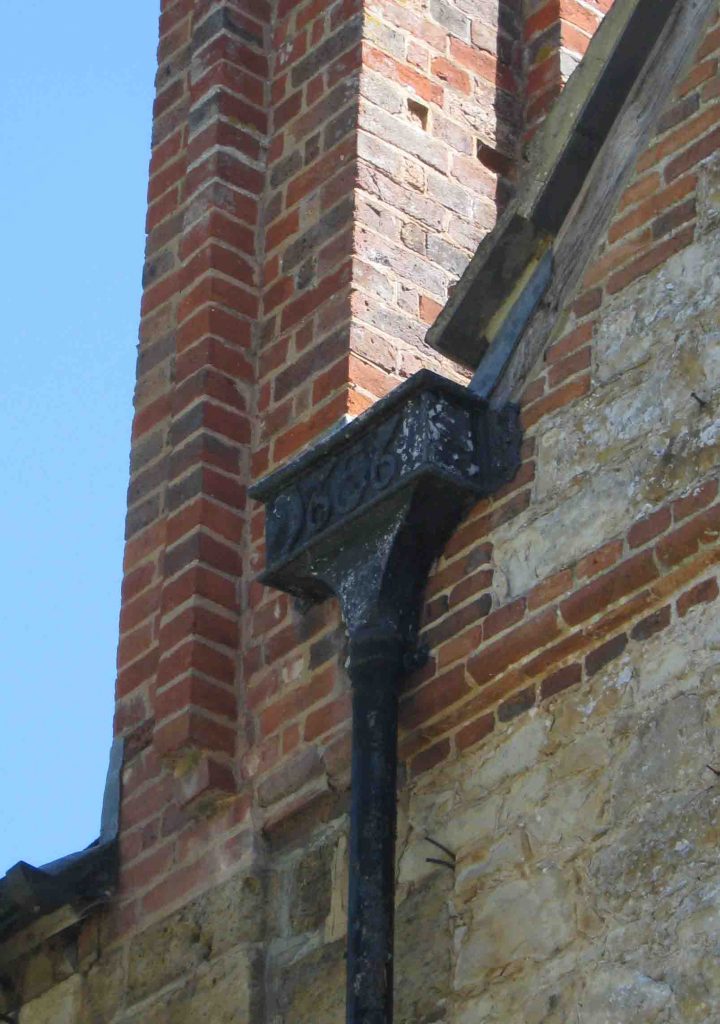 When Gregory Haines died in 1645 an inventory of the house was compiled, which provides a fantastic insight into life at West Wantley at this time. This included his 'feether beeds' (feather beds) and 'brase pootes' (brass pots). When Gregory's son, Richard, came of age in 1654 he inherited the house, but set about extending and largely rebuilding the house. A date plaque above the entrance porch shows the date 1656, along with the initials 'R H M' for Richard and Mary Haines, and as can be seen to the left, the date features elsewhere, including this drain head.
Richard Haines is remembered as a philanthropist, social reformer, and writer. He published several books including 'The Prevention of Povery' in 1674. He was also a noted inventor and he submitted a number of patents, including a spinning engine in 1678.
Richard and Mary Haines continued to live in their large new home until 1684 when they both passed away. The house passed to their son, Gregory, but in 1691 Gregory Haines sold West Wantley to Edward Shelley.
By 1748 West Wantley had passed to Timothy Shelley, but by this time the house was occupied by yeoman farmers from the Harraden family. This situation continued throughout the 18th century and by 1795 it was owned by Sir Bysshe Shelley, 1st Baronet of Castle Goring, grandfather of celebrated romantic poet, Percy Bysshe Shelley.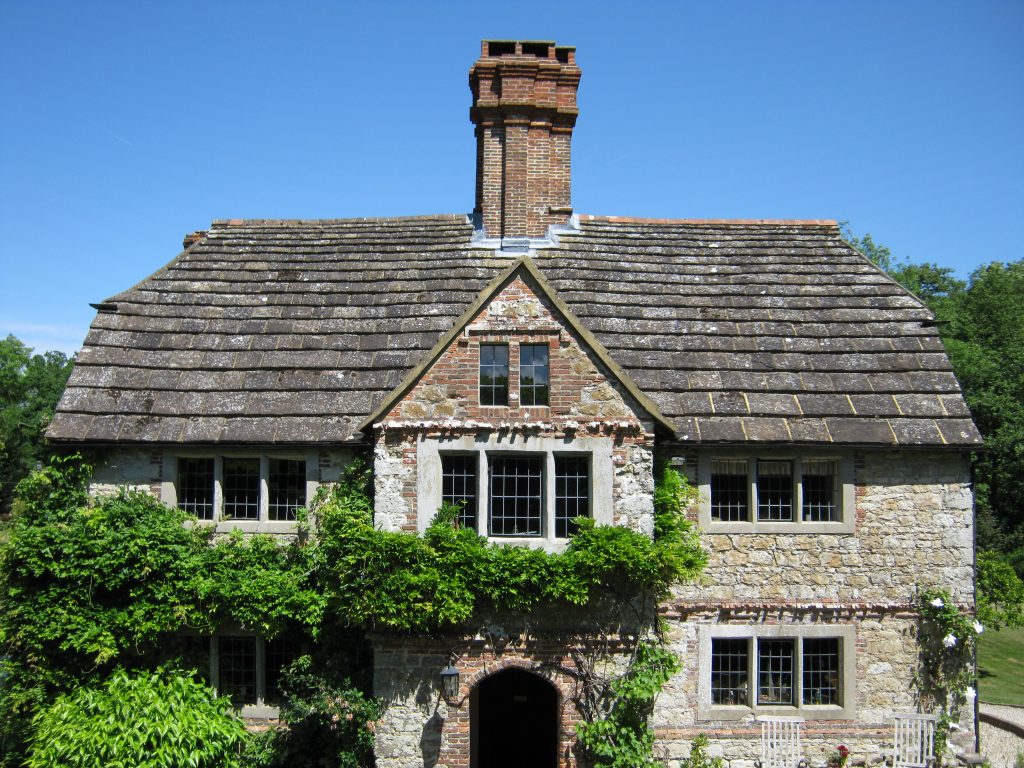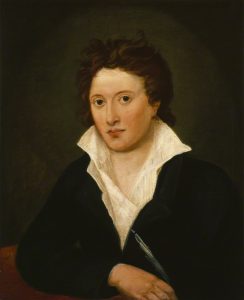 In 1815 the ownership of the house and land passed to Sir Timothy Shelley, 2nd Baronet, father of the poet Shelley. At this time, his son was 25 years old and was already a renowned writer and poet. He had also been sent down from Oxford, fallen out with his father, eloped to Scotland with Harriet Westbroook, and then in 1814, run off to Switzerland with Mary Wollstonecraft.
Due to the falling out with his father, Shelley had no direct connection with West Wantley, and sadly within a few years the beloved poet died in a boating accident in 1822, shortly before his 30th birthday.
When Sir Timothy Shelley died in 1844, the baronetcy and estate passed to the eldest son of Percy Bysshe Shelley and Mary Wollstonecraft, Percy Florence Shelley. Throughout this period, the house continued as the home of various tenant farmers and by the time it was in the hands of Percy Shelley, it was occupied by the Skinner family.
Throughout the 19th century, the house, now known as West Wantley Farm, was occupied by the Skinner family, but by the 1890s it had become the home of Cecil and Mary Paget. It was at this time that Mary Paget invited the young Clementine Hozier to stay. Clementine was the daughter of Sir Henry and Lady Henrietta Hozier and it is understood she visited the Paget family at West Wantley several times when she was a child. The young visitor grew up to become Clementine Churchill, the wife of Winston Churchill. The couple married in 1908 and had a long and happy marriage lasting 57 years until the death of Churchill in 1965.
West Wantley was placed on the market in 1921 when it was described as 'an extremely interesting ancient farmhouse chiefly contructed of stone…very pleasantly situate in rural surroundings'.
Today, the house not only has associations with a world renowned poet and the wife of one of the countries greatest Prime Ministers, but tucked away in the Sussex countryside, it retains many historic architectural features including an inglenook fireplace (including the cupboard for salt and a recess for curing bacon large enough for a person to lie in), as well as oak front door, exposed oak beams, and casement windows.