It has been a busy few weeks (which explains the length of time since my last post – sorry)! I have been working on house history projects in Kent and Gloucestershire, as well as writing guest blog posts and articles, but I have also recently been researching the history of a house in one of Chelsea's most sought-after garden squares – Wellington Square.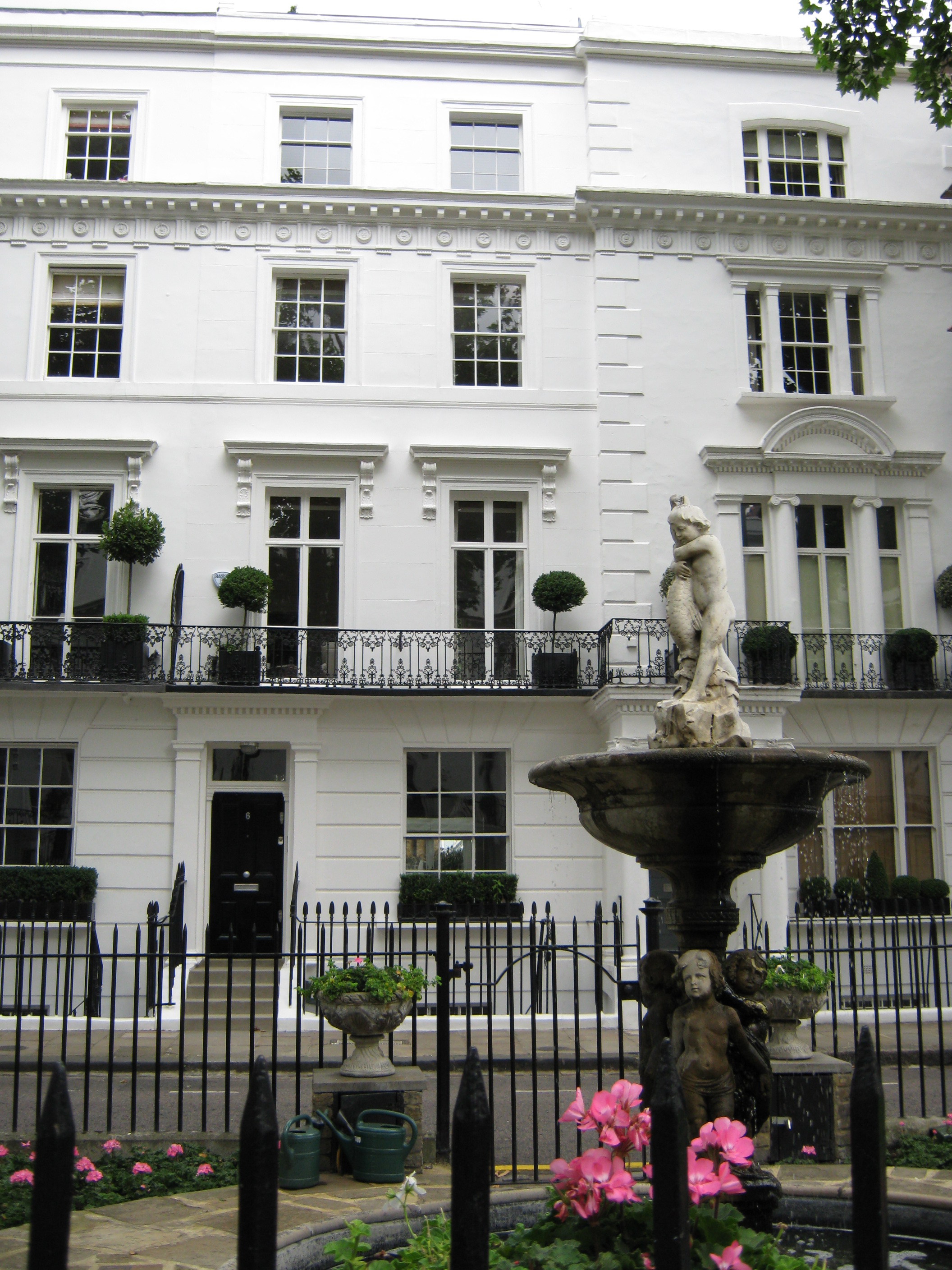 With its black iron railings, often appearing in the popular 'Made in Chelsea' television programme, it is situated in a highly desirable location, just off King's Road.
However, Wellington has had a varied history that would seem unrecognisable to many Londoners today.
The houses in the square were completed in the early 1850s, which coincided with the death of The Iron Duke – The Duke of Wellington – who lay in state at the nearby Royal Hospital Chelsea – and for whom the square was named.
The completed square soon became the home of professionals and clerks, including surveyors, journalists, civil servants, as well as some on independent means. However, by the 188os a growing number of households were taking in lodgers and some houses had become boarding houses. This included the house I was researching which was home to lodging house keeper, 65 year old John Dowling from Liverpool, along with his wife Anne and their four grown-up children.

But, by the late 19th and into the early 20th century, along with large portions of Chelsea, Wellington Square began to be occupied by a growing number of artists, musicians, and writers. At the time of the 1901 census, the house was home to 'Professor of Music' and organist, Ernest William Trafford-Taunton, and his wife, author, Emily Winifrede, who wrote several novels in the early 1900s, including The Man in the Grey Coat (1905).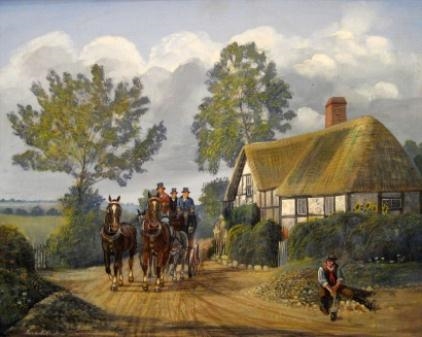 The Trafford-Taunton's also shared the house with Scottish landscape artist, Robert Scott Temple. Today, his works are still held in galleries across the UK.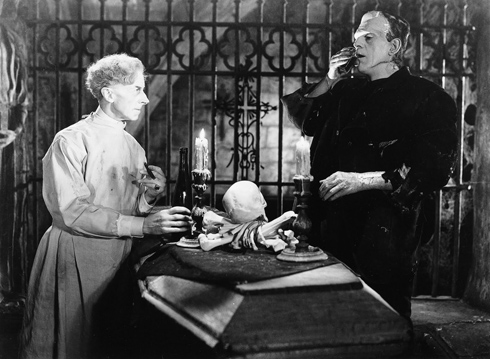 The house also had links with several actors, including Ernest Frederic Graham Thesiger, who is most remembered for his role in The Bride of Frankenstein (1935), and also Elystan Owen Evan-Thomas, or sometimes simply Evan Thomas, who worked on stage and film in both Hollywood and the UK.
One of the most prominent names connected to the house in Wellington Square was the father-in-law of Elystan Evan-Thomas, Sir Leslie Ward.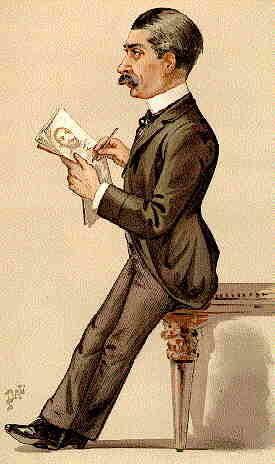 Sir Leslie Ward was a celebrated artist and caricaturist, who became famous as 'Spy' (and also 'Drawl') creating caricatures of prominent names for Vanity Fair.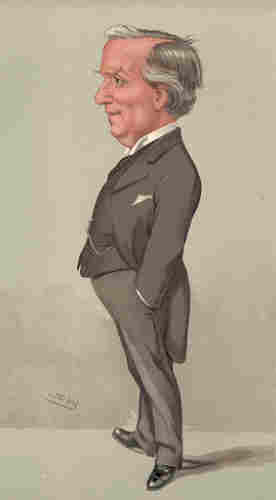 Ward came from a noted artistic family, with both his parents, Edward and Henrietta Ward, achieving prominence as artists. His grandfather, George Raphael Ward, and his great grandfather, James Ward, were also successful artists.
He began working for Vanity Fair in 1873 (with the help of family friend, artist John Everett Millais), where he created caricatures of famous faces until the early 1900s. Between 1873 and 1911, he produced 1325 caricatures, including literary figures, churchmen, politicians, judges, and celebrities.
Leslie Ward also worked on portraits for other newspapers and private portrait painting, but it is work with Vanity Fair which is often most remembered, and still today are commonly known as 'Spy Cartoons'.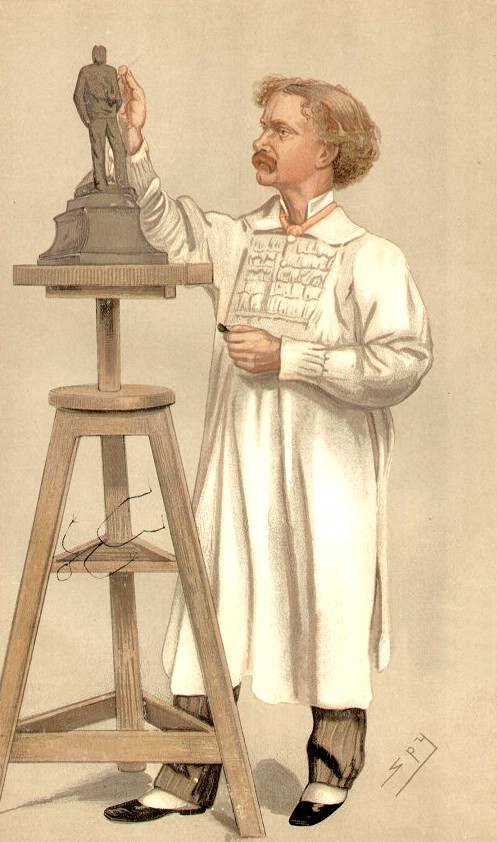 Leslie Ward and his wife and daughter moved to the house in Wellington Square in 1918, the same year he received his knighthood. They only stayed for a few years, before he passed away in 1922.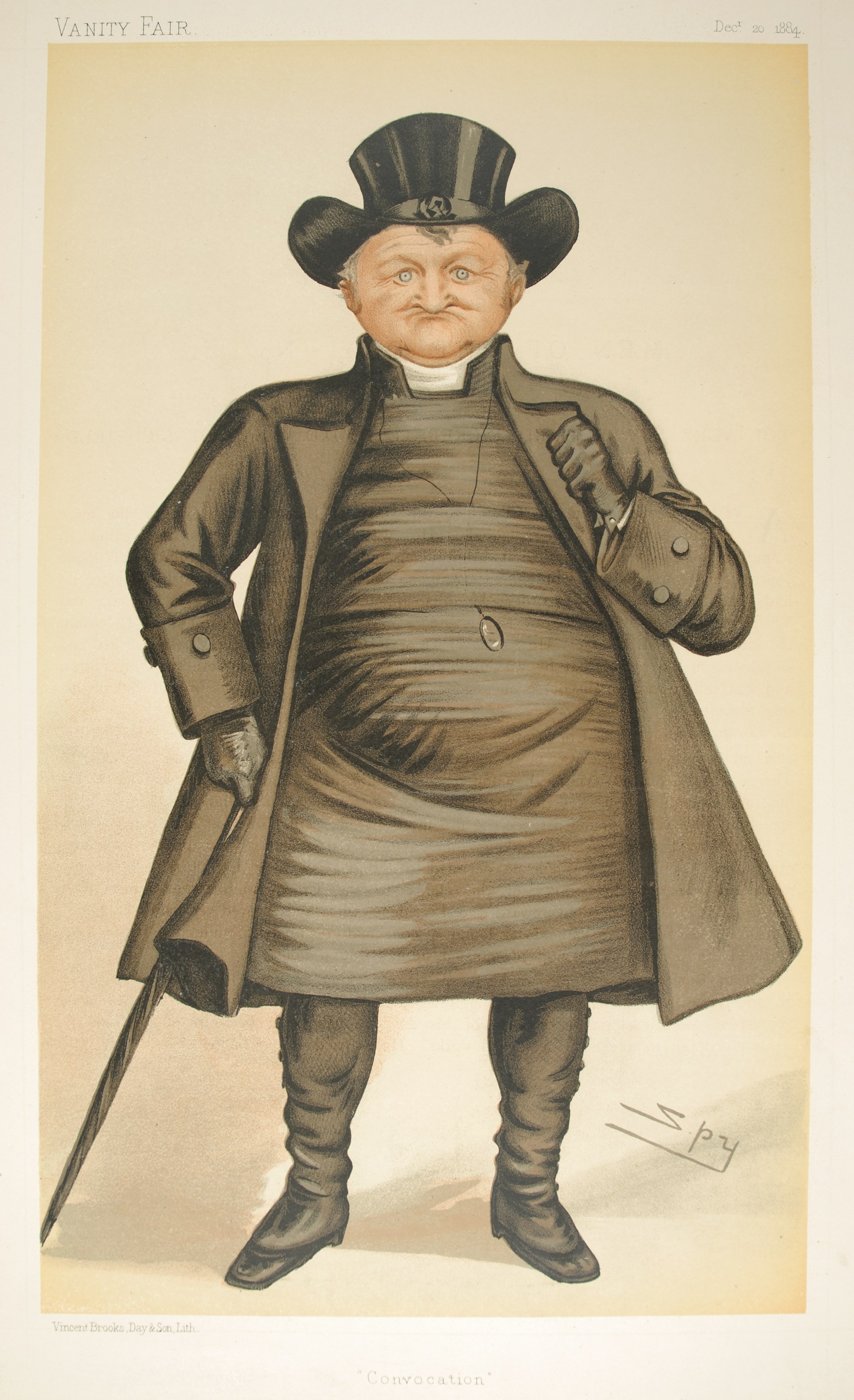 This one house in Wellington Square has had a fascinating list of creative former residents, but the square has also been the home of many other famous names,  including the author of beloved Winnie the Pooh, A.A. Milne, and it was also the fictional home of another famous 'spy', Ian Fleming's James Bond.